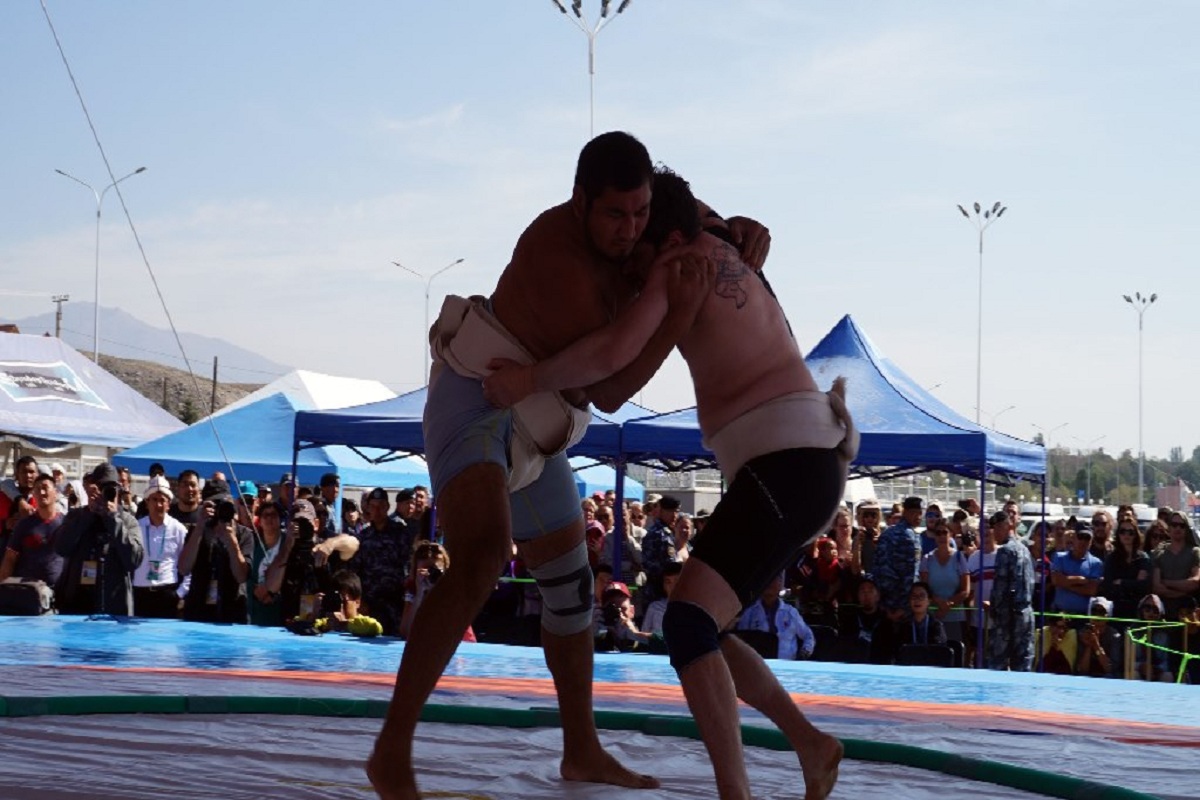 05.09.2018 13:53
The Sumo champion Mongush Aydin will take part in "The Great Struggle of the Nomads"
Today, September 5 the Sumo competitions were held for the first time in the framework of the III World Nomad Games in the sports and recreation complex of the Baktuu-Dolonotu village. In this form of combat 20 athletes from 20 countries took part. In the previous World Nomad Games this kind of wrestling was not included.
Winners of the tournament:
1st place - Mongush Aydin - Russia (Krasnoyarsk Territory);
2-place - Mongusa Mergen - Russia (Khakassia);
3 - place - Suaisaki Iisuki - Japan;
3-place - Tilesh Sayyn-Belek - Russia (Tuva).
The prize fund is 140 thousand soms.
Winner of the gold medal will receive 70 thousand soms. Silver medalist - 35 thousand soms and bronze medalists - 17500 thousand soms each.
Sumo is the national wrestling of the Japanese people.
Two fighters take part in the fight. The winner is the one who is able to push the opponent out of the arena or force him to touch the ground with any part of the body except the foot.
The team consists of 2 people: 1 athlete, 1 coach.
Athletes from 18 years of age and older are admitted to the competition. Competitions are held among men in the absolute weight category. Competitions are held according to the rules of the International Sumo Federation.
The winner in the absolute weight category is entitled to take part in the competitions "The Great Struggle of Nomads".