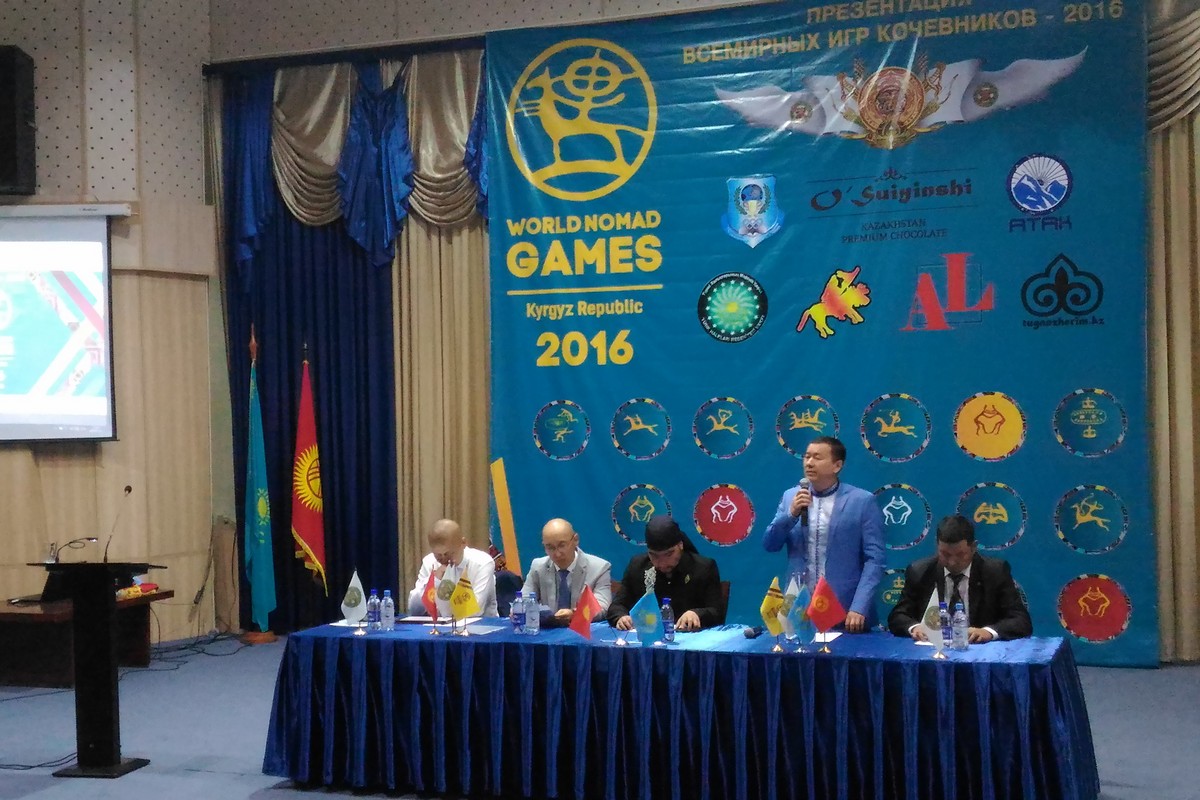 10.08.2016 13:16
The World Nomad Games were Presented in Kazakhstan
The World Nomad Games, which will take place from September 3rd through 8th, 2016, were presented in Almaty, Kazakhstan.
The presentation was organized by the Secretariat of the WNG (Kyrgyzstan) and the International Public Fund "Heritage of Nomadic Civilization" (Kazakhstan). Representatives from embassies on behalf of different countries, media outlets from Kazakhstan, and tourist agencies attended the presentation.
During the presentation, the Consul General of Kyrgyzstan in Almaty Aliyasbek Akymkulov thanked representatives of the Secretariat of the WNG for their active promotion of the ideas of the Games, and media partners from Kazakhstan for their support for the event.
Representatives of the Secretariat of the WNG told the audience about the goals of upcoming World Nomad Games, about their roles in the revival of the historical and cultural heritage of the nomadic peoples of the world, in the promotion of the history, culture, lifestyle, and traditions of nomadic civilization, and also about sports of nomadic peoples around the world.
The number of accredited journalists and countries represented at the Games attests to the growing popularity of the Nomad Games, which continue to find international support and recognition, and give basis to the further growth of this project.
The presentation ended with the showing of a video dedicated to the World Nomad Games.
Secretariat of the World Nomad Games