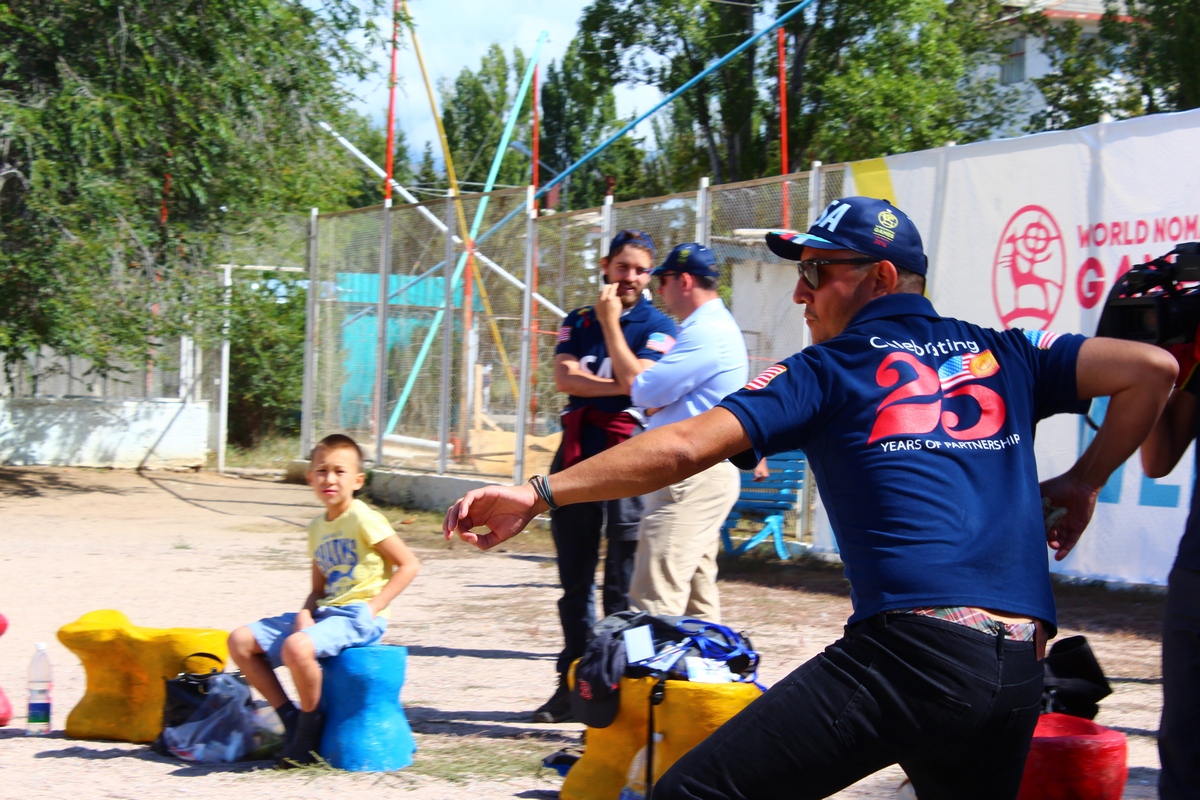 06.09.2016 12:25
The teams of Kyrgyzstan and USA are Competing in Alchicks
One of the most popular national games of Kyrgyz people – Ordo is being held on the shores of Lake Issyk-Kul as part of the World Nomad Games.
Today, September 6, the teams of Kyrgyzstan and USA are competing in this game.
Ordo is a kind of military map, which warriors used to learn how to defeat an enemy. A circle drawn on the ground represented the state territory, and rivals used this to work out the plan of battle. Knocking the khan out of the circle meant dethroning the ruler and winning the game.
The basis of this game lies in the skill of leadership according to righteous inner reason, a trait necessary for those in power (or in the middle of the circle).
The team is made up of 10 people: 7 players, 1 substitute, 1 coach, and 1 leader.

The Secretariat of the World Nomad Games