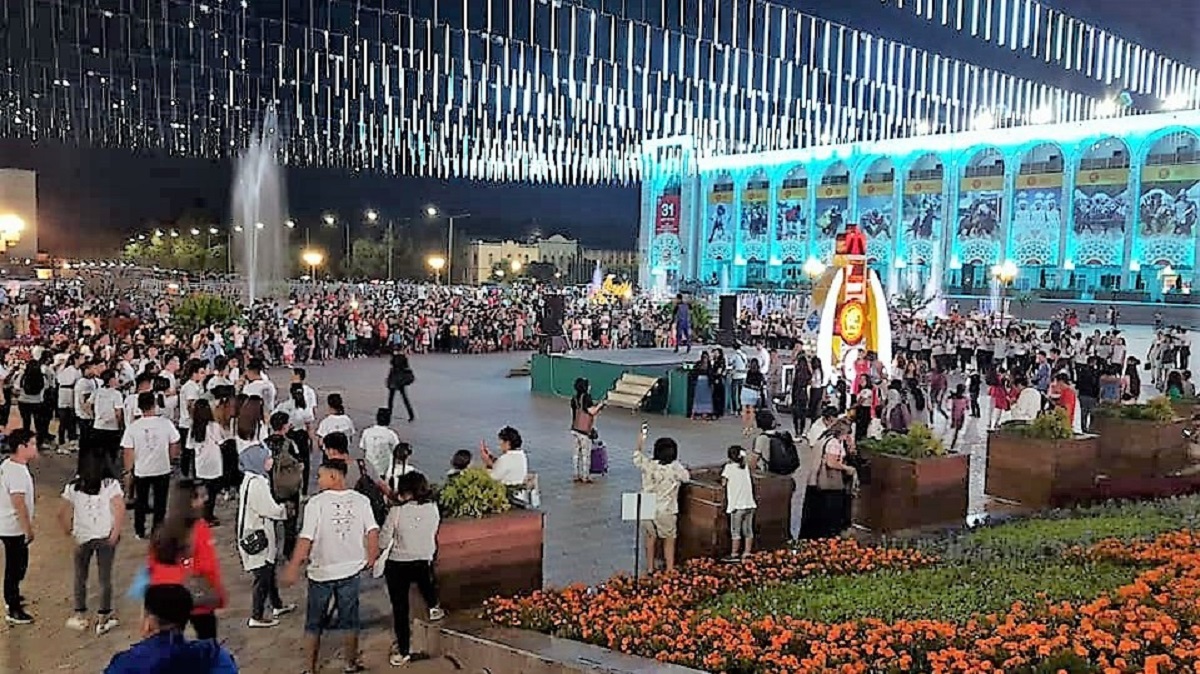 26.08.2018 19:41
The working group "Media and PR" of the III WNG organized a gala concert and a flashmob
On the eve of August 25 this year, in the Central square of the capital "Ala-Too", a Grand concert was held in honor of the upcoming nomad games.
Before the townspeople and guests of the capital city, made famous pop singers and dancers as Tolgonai Arzykeeva, Akbar Suyumbaev, Nurcholpon, dance ensemble "Kyz Saikal" . All performances were on the theme of nomad.
The highlight of the program was a flash mob organized by volunteers of nomad Games. More than 200 volunteers, dressed in uniform, performed a peculiar dance to the anthem of the nomad games. Spectacular in its scale flash mob, brought the audience a lot of positive emotions and left no one indifferent. In conclusion, the organizers urged the citizens to actively connect to the nomad games and be sure to visit them.
The grand concert was organized by the working group "Media and PR" of the organizing Committee of the III WNG with the support of administration of Bishkek.