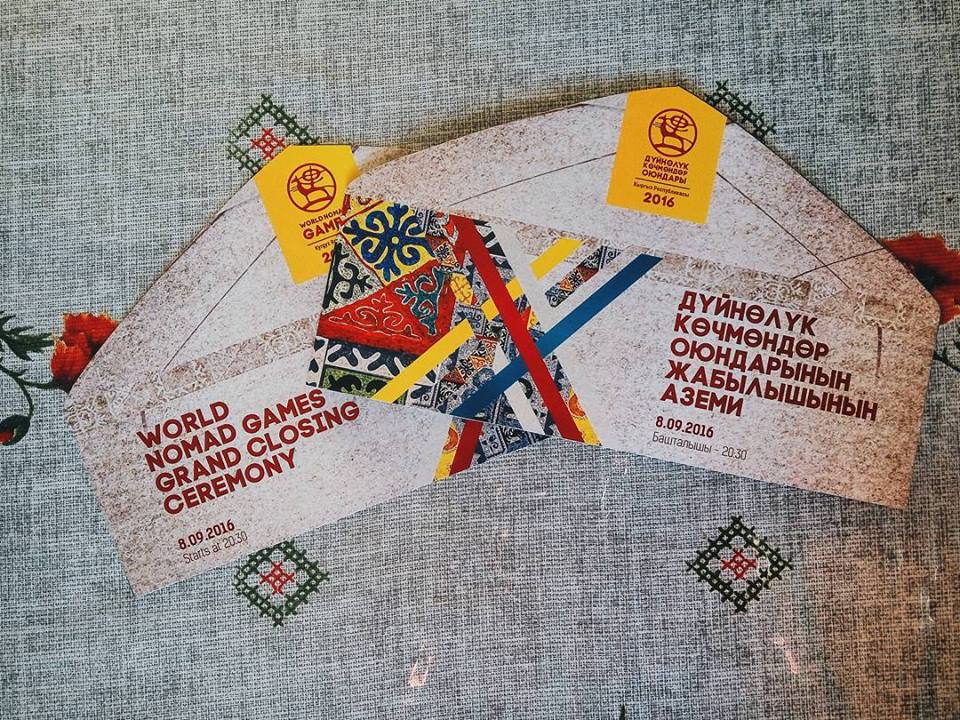 07.09.2016 14:48
Ticket Offices for Closing Ceremony Open until Midnight
Today, September 7, ticket offices for the Closing Ceremony of the World Nomad Games will work until 12 midnight.
Addresses of the ticket offices are as follows: 96 Chuy Prospect, Bishkek, and the Ticket Office at the Hippodrome in Cholpon-Ata.
The price of tickets depends on the place chosen, and varies from 300 to 2,000 soms.
Tickets will only be sold if the buyer can present documents that confirm his or her identity. The seller, after reviewing these documents will enter the information into a database, along with a photo of the buyer. Afterwards, the buyer will receive a ticket with a QR code, which has his or her personal information (name, photograph, passport info, etc) coded into it.
While buying tickets through the mobile app, the buyer must enter the above-mentioned personal data into a special form, photograph himself, choose a place, and pay with either Visa or MasterCard. After entering this information, the buyer will receive a QR code, which will count as an official ticket.
Tickets are strictly individual. Giving or selling tickets to another person will result in the cancellation of the ticket without refund.
Technical support related to the mobile app can be found at: 0557 7114115, 0555 313100, and 0312 881949.
Secretariat of the World Nomad Games