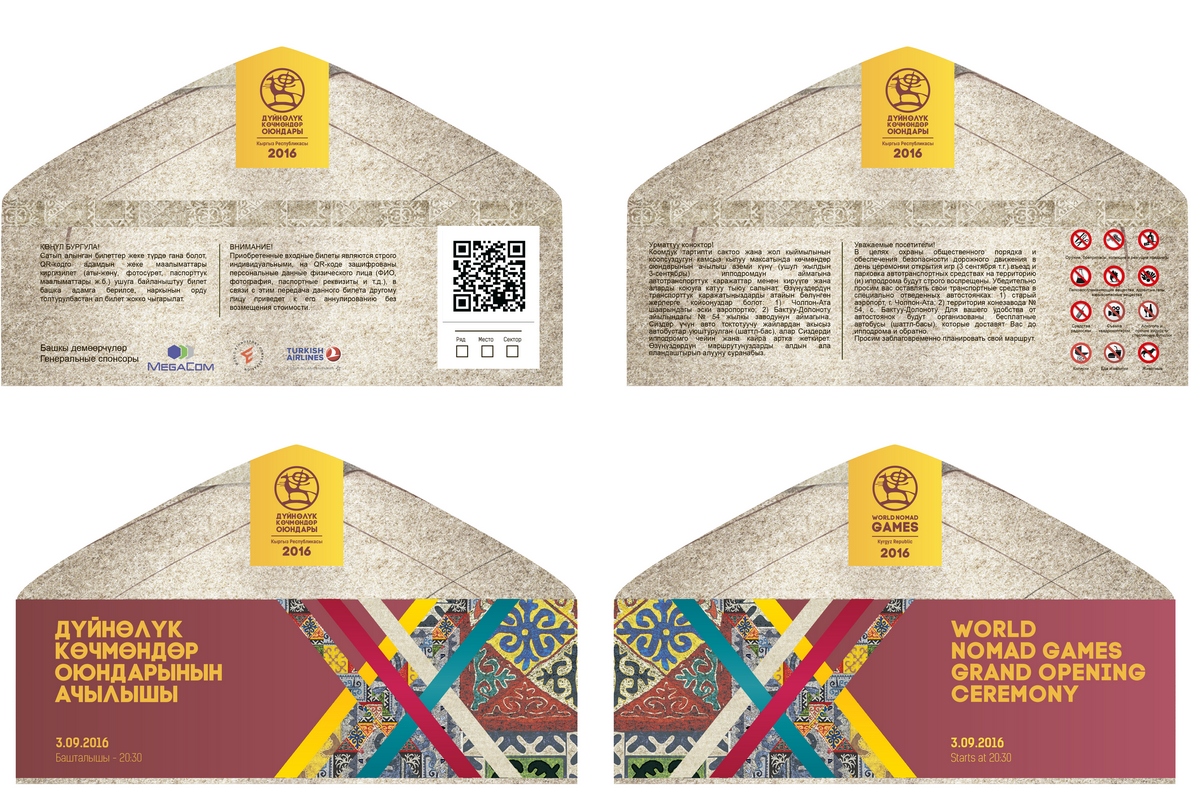 16.08.2016 11:08
Ticket Sales Started for Second World Nomad Games
Ticket sales for the Opening and Closing Ceremonies of the Second World Nomad Games has started. The World Nomad Games will take place from September 3-8, 2016 at Lake Issyk-Kul.
Tickets can be bought at official sales points in Bishkek and Osh, as well as through the official app of the World Nomad Games 2016.
The price of the tickets will depend on the location of the place chosen and on the event: for the Opening Ceremony, tickets will range from 300 to 3800 soms, and for the Closing Ceremony, from 300 to 2000 soms.
At sales points, official documents confirming the buyer's identity will be required to buy tickets. The sales person will enter this personal information into a database and will photograph the person buying the ticket with special equipment. The ticket will be issued with a QR code, in which the personal information will be encoded (including name, photograph, and passport information).
Purchasing tickets through the mobile app will require information to be entered into a special form, and will also require personal information and a photograph. Buyers will pick their place and pay for it, and afterwards will receive a QR code, which will serve as their official ticket.
This ticket is strictly individual. Selling or giving this ticket to another person will result in its cancellation without return of money.
Tickets are required for the Official Opening and Closing Ceremonies of the World Nomad Games. The sporting and cultural events at the Hippodrome (from September 4th through 7th) and Kyrchyn Gorge are absolutely free.
Secretariat of the World Nomad Games