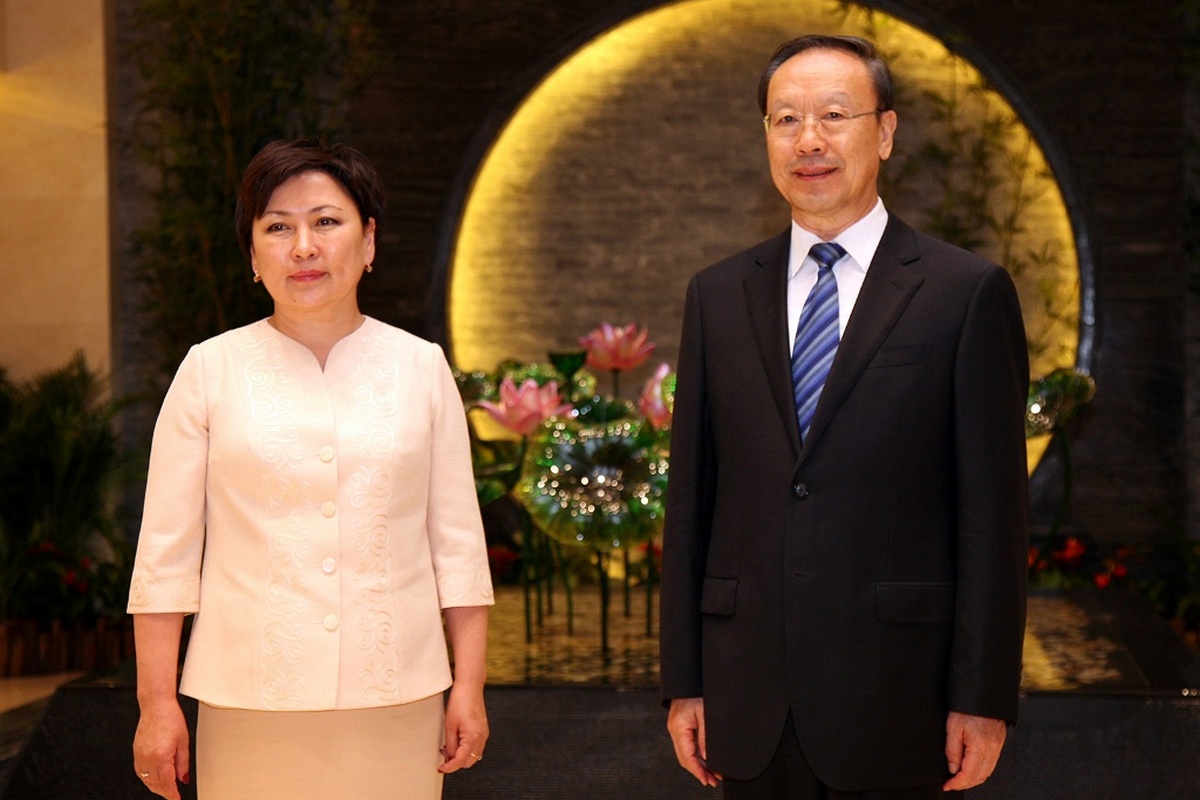 09.06.2016 14:50
Vice Prime Minister of Kyrgyzstan Gulmira Kudaiberdieva invited the Chinese delegation to the WNG

The delegation of the Kyrgyz Republic, headed by Vice Prime Minister of the Kyrgyz Republic Gulmira Kudaiberdieva took part in the IV World Cultural Forum in China, which was held on June 8, 2016.
It should be noted that the Forum was attended by delegations from the CIS countries, Europe, Asia and Africa.
In her welcoming speech Vice Prime Minister noted that the Forum has become a platform for enhancing mutual understanding and promoting practical cooperation.
Gulmira Kudaiberdieva emphasized that building the economic belt of Silk Road is definitely will be connected with the expansion of cultural and humanitarian cooperation.
"The joint building of the economic belt of Silk Road opens new and vast opportunities for further deepening the Kyrgyz-Chinese relations", - noted Vice Prime Minister.
Within the Forum, the Kyrgyz delegation headed by Vice Prime Minister Gulmira Kudaiberdieva has also met with Deputy Chairman of the National Committee of Chinese People's Political Consultative Conference - Du Qinglin.
Du Qinglin emphasized that within 24 years, since the establishment of diplomatic relations between China and the Kyrgyz Republic, cooperation between countries is constantly maintained and becomes stronger.
"Kyrgyzstan is a close neighbor and friend of China, political trust is become stronger and major economic projects are implemented on an ongoing basis", - said Du Qinglin.
During the meeting, to the Chinese side were presented the Second World Nomad Games, which will be held this year in September in Kyrgyzstan.
In conclusion, Vice Prime Minister Gulmira Kudayberdieva invited the Chinese delegation to participate in the Second World Nomad Games.
Source: Documents and information activities department of the KR Government Office