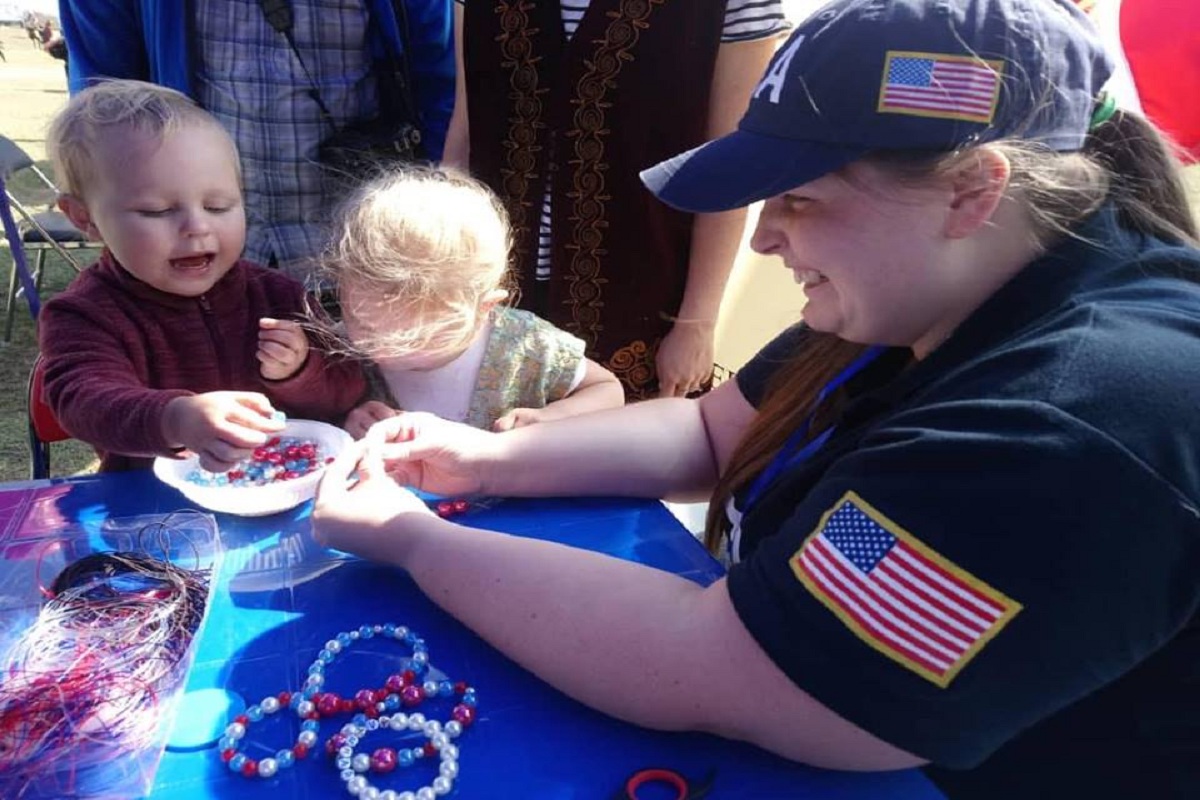 04.09.2018 17:49
WNG-2018: The American Jailoo (Mountain Meadow) has opened in the ethnic city of Kyrchyn
An American jailoo (mountain meadow) was opened in the gorge of Kyrchyn, where various corners are represented in different tents: master classes in handicrafts, English, a yurt is open for reading books of American authors and yurts for watching American films. There is a sports zone of American games.
In addition, in the American jailoo you can see tipi - tent of indigenous people of America.
"We have a real tipi, in which the genuine Indians used to live. We have installed it to show how much we have in common with nomadic peoples. The Indians are also a nomadic people. We want to share the culture of America with the guests of the ethnic city" -the organizers noted.
On the American jailoo there is also a station - gastrodiplomacy, where the peace corps volunteers cook the cowboy stew according to the recipe of the American chef, TV star and blogger Ree Drummond.
The program of the American jailoo includes a concert of the American group "Western Trio" and American poems with musicians.
Let's note that in the Third World Nomad Games 52 athletes from the USA participate, among them there are cowboys from Wyoming, archers, hunters with a hawk and eagle.