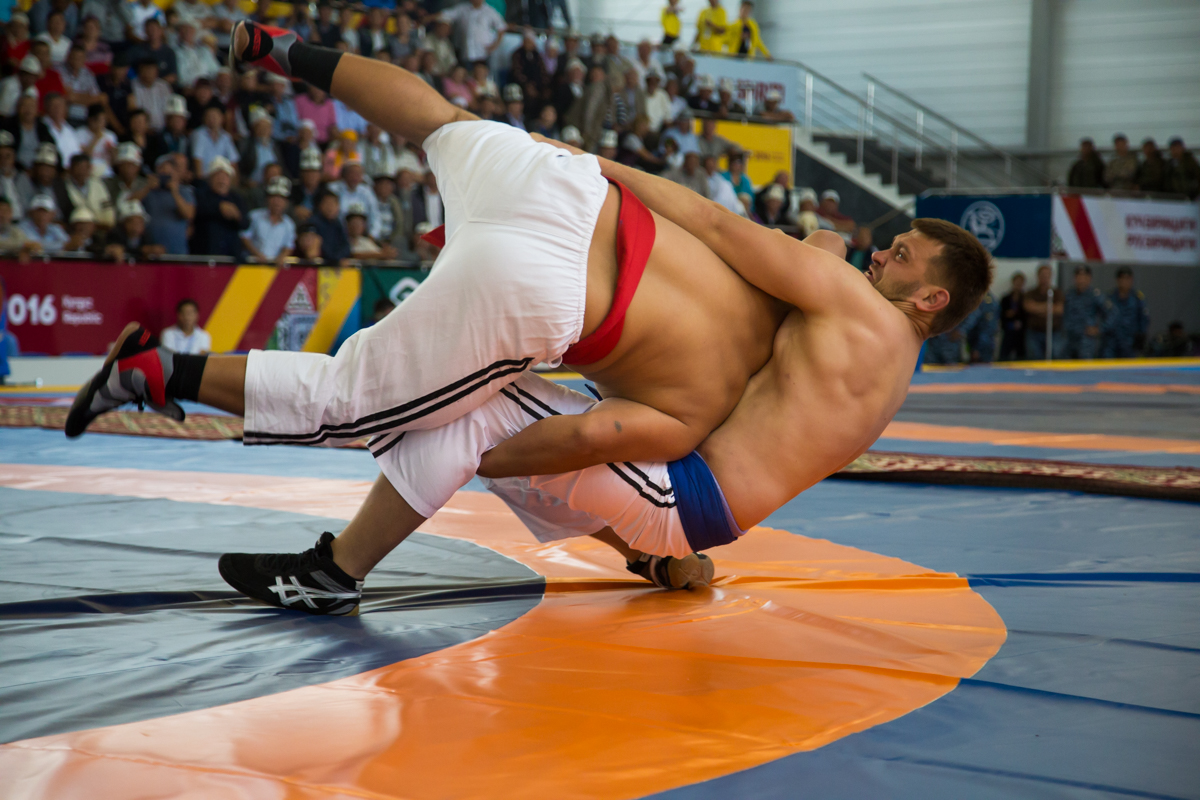 06.09.2016 10:07
Winners in Aba Guresh are Decided
Today, September 6, the winners of Turkish traditional wrestling "Aba guresh" are decided at Sports and Recreation Center among men as part of the II World Nomad Games.
14 athletes from 8 countries such as Azerbaijan, Mongolia, Russia, Turkey and Kyrgyzstan participated in competition. Turkish wrestling involves only one weight category over 80 kg.
Results of Aba Guresh:
1st place – Enghtag Oiunbold (Mongolia)
2nd place – Rustem Arslanov (Russia)
3rd place – Orozbek Ashirov (Kyrgyzstan)
3rd place – Ilyas Nishanov (Kyrguzstan)
For reference: Aba Kurosh is one of the oldest forms of Turkish wrestling. Teams consist of three people, including two athletes and one coach. There is no weight categories – any man over 80 kg can compete. Competitions are held according to the rules of "Aba Guresh" Federation.
The Secretariat of the World Nomad Games