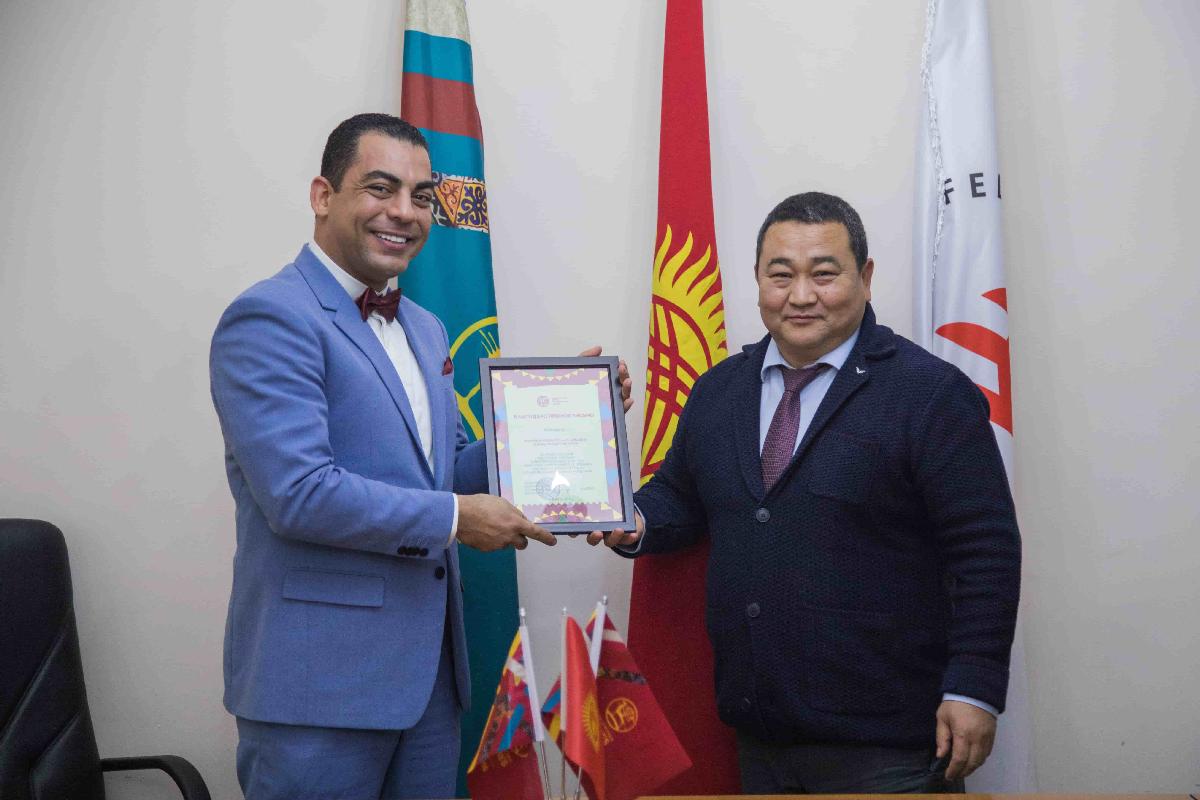 22.12.2017 15:37
World Nomad Games organizers met with Al-Jazeera representatives
Akibaev Askhat, author of World Nomad Games project, Temirekova Ainura, Deputy Minister of Culture, Information and Tourism of Kyrgyz Republic, Aijan Abdesova, Deputy Head of III WNG secretariat met with representatives of Al-Jazeera Channel Dr. Tarek Mohammad Al Abyad, who made a report about WNG in 2016, and with representative of Gulf Scientific Gateway Dr. Azahar Iqbal at the office of the WNG.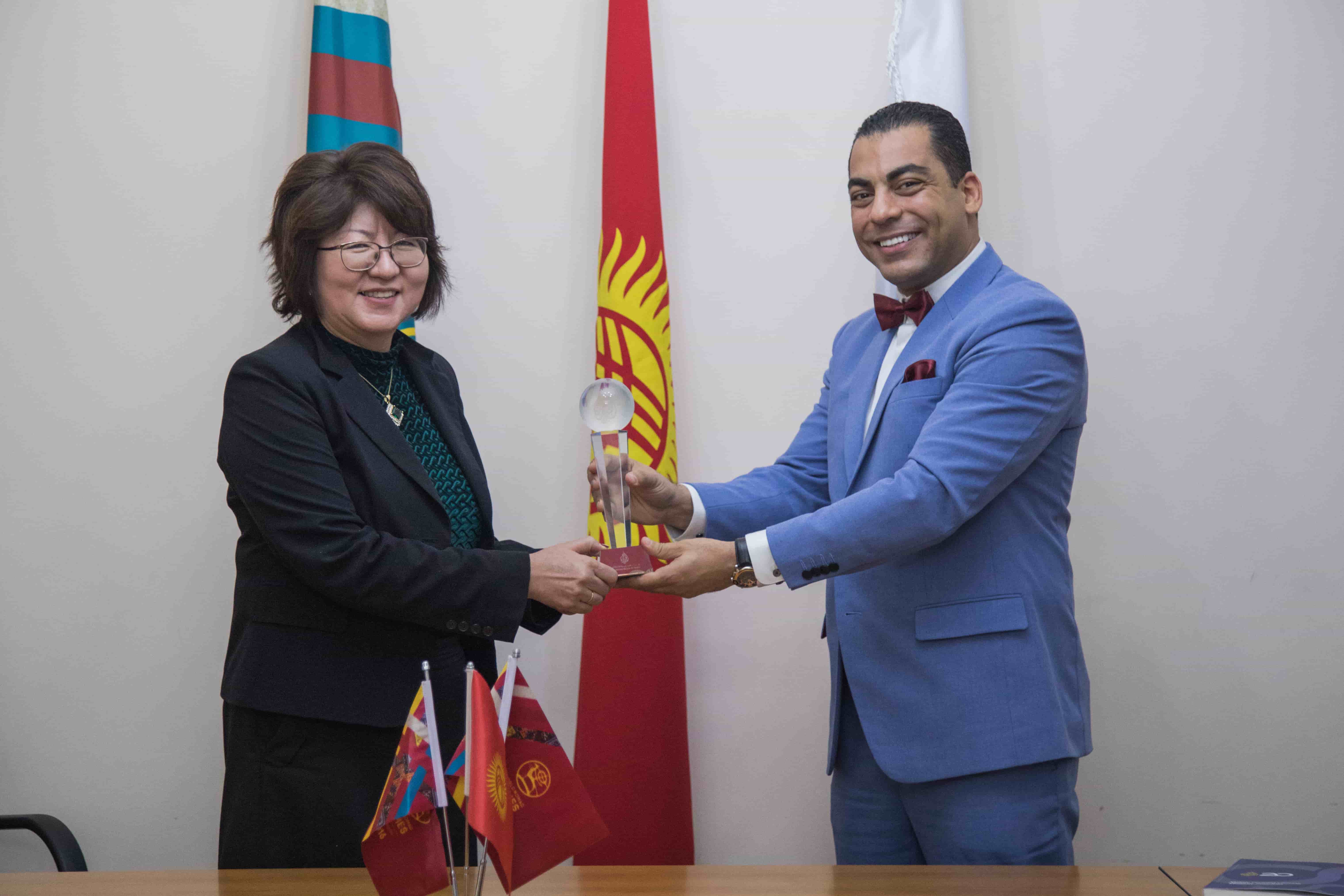 The meeting participants discussed successful partnership they had in 2016 during WNG and opportunities of future mutually beneficial cooperation within WNG framework. Al-Jazeera correspondent suggested closer cooperation between Kyrgyz Republic and Qatar based on informational and educational platform. Dr. Tarek Mohammad Al Abyad invited Kyrgyz journalists for trainings in Al-Jazeera broadcaster.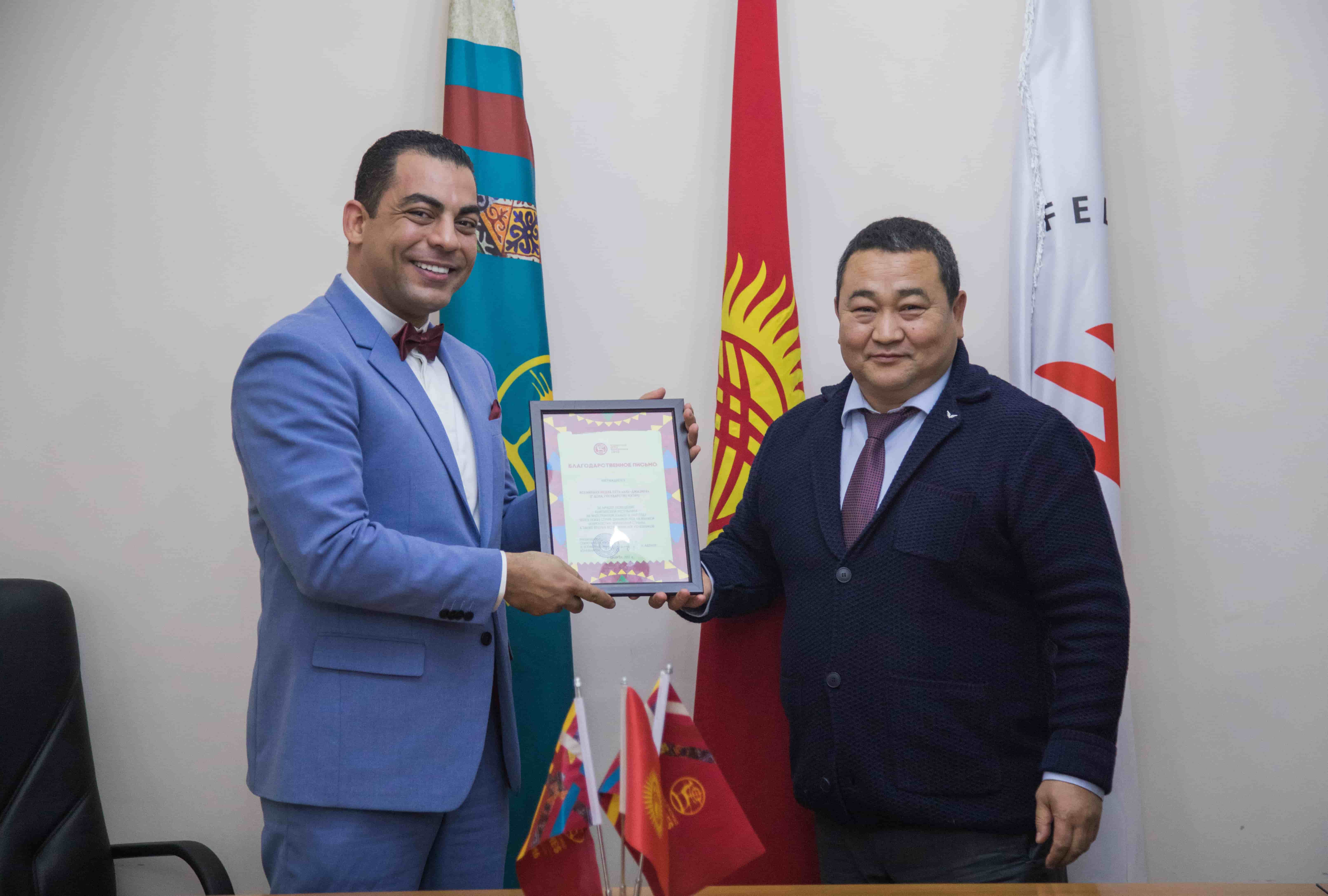 Representative of Gulf Scientific Gateway Dr. Azahar Iqbal expressed its admiration of Kyrgyzstan's nature and his delight with hospitality of kyrgyz people. Dr. Azahar Iqbal noted the aspiration to preserve national identity by kyrgyz people, and more importantly by kyrgyz youth.
Dr.Azahar Iqbal is responsible for cinematographic projects in Gulf Scientific Gateway company. He expressed his desire to work with locations in Kyrgyzstan. According to Dr.Azahar Iqbal, landscapes of Kyrgyzstan will perfectly fit in future films financed by Arabic countries. Thereby, Dr.Azahar Iqbal suggested long-term cooperation between Kyrgyzstan and Gulf states.
WNG organizers and the guests exchanged symbolic presents and made several photos in conclusion of the meeting.